Welcome to Belle Haven!
Top of Page
SCHOOL MOTTO
College Bound: Fulfilling generations of college dreams!
SCHOOL VISION
Belle Haven School will be recognized as a model of educational excellence that prepares all students to succeed and contribute to a challenging and changing world.

Message from the Principal:
Top of Page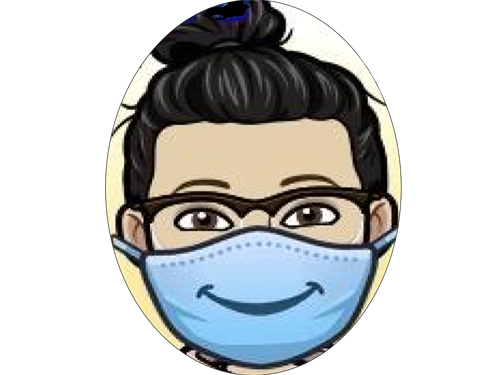 August 2020
Dear Belle Haven Families,
Welcome back to all our returning students and families and welcome to our new families. My name is Michelle Masuda Lee and I am proud to be the principal of a school with a tradition of academic excellence and dedicated parental involvement. I am very excited for the upcoming school year. The staff has been busy this summer planning and attending trainings in order to provide a stimulating school year filled with many academic and social opportunities for every student.
I want to recognize that this will not be the usual start of school that we are used to. With the onset of COVID-19, we want to ensure that your student(s) are safe first and receive an education second. This is why we will be starting the year off with Distance Learning. Hopefully we will be able to safely have students and staff back on campus. I also want to acknowledge the merge of Belle Haven and Willow Oaks students and families. This year I encourage everyone to make new friends even if it starts off on the computer. Regardless of what school your student(s) were at, I hope we can all support each other in this difficult time.
Through all of our changes, I want your child(ren) to be happy and successful at Belle Haven. I believe that families play a key role in student's success by continually showing interest in school and providing support for their child. Any child who knows that his or her family is interested in and supports the school program will always enjoy greater success. Please share with your child's teacher any information you feel will help us better serve your child and your family. I believe that ongoing communication among parents, students, and teachers is critical in assuring student success. The shelter in place has put a strain on all of us. If you find that your student(s) need to speak to a counselor, please notify your teacher or the office. Staff emails can be found on our website,
http://bellehaven.ravenswoodschools.org/Staff-Directory/
or you can call the school to get a hold of your teacher. Please make sure your phone number and email are updated with the school.
Our results from district benchmark assessments show that students with better attendance were more successful. In this case, please have your child logged into their Zoom class sessions on time. Teachers will have a set schedule for you to follow. When students are in class, they learn from their teacher and build relationships with their peers. I hope you will be able to support us and your student(s) during this school year.
For the safety of our staff and students, we are requesting limited school visits. If you do need to come to the school, please wear a face mask. Please only use the main office entrance of the school during the day during work hours.
Please feel free to contact us in the office at 329-2898 or 384-7806 starting August 3rd from 8:30 a.m. to 3:30 p.m. We are here to assist you and to provide the best education and experiences for your child.
On behalf of the staff, I welcome you to another great year and we look forward to seeing you.
Sincerely,
Michelle Masuda Lee
Principal
| | |
| --- | --- |
| Belle Haven School Events | |
Ravenswood City School District
The Ravenswood City School District (RCSD) in San Mateo County is a unique academic environment that draws from the culturally rich communities of East Palo Alto and eastern Menlo Park. The ethnic make-up of the population is predominantly Hispanic (80%), African American (9%), Pacific Islander (12%) and other (4%). RCSD serves some 2,200 students in kindergarten through eighth grades in six schools that includes one middle school, one dual immersion academy and four schools that include TK through 5th grade.

The district has embarked upon an aggressive initiative to improve the educational opportunities provided for students and their families. This Journey to Excellence strives to improve the academic, social, and overall health and economic conditions for the entire Ravenswood community.